Armstrong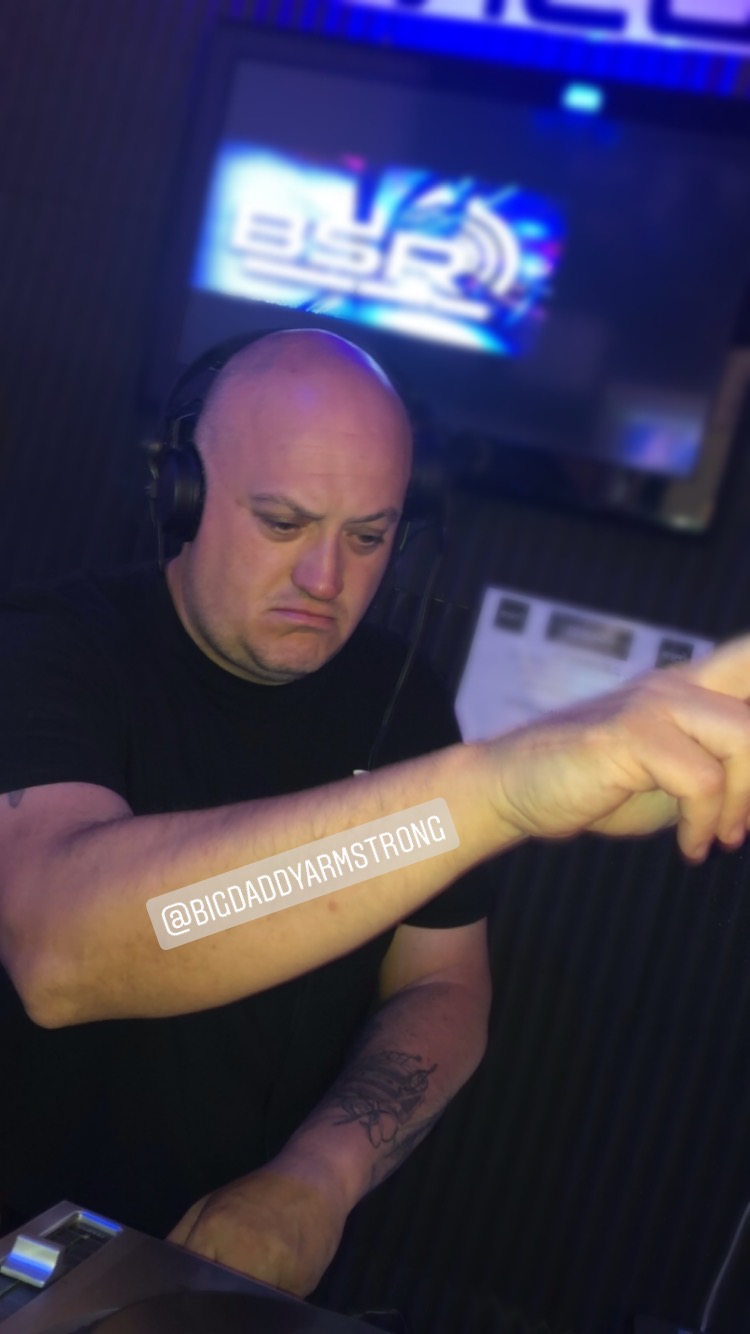 DJ/MC/Host Name: - Armstrong / Big Daddy Armstrong

Booking Email - karl.army@googlemail.com

Show Name: The Big Show

Show Day / Time:

Sunday 6-8

Show Genre(s):

Where Are You From? - Birmingham ( castle vale )

How Did You Start DJing? Or What Led You To Want To Be A DJ - I started playing about with a set of numark belt drives in 1999 which a friend of mine had . We was messing about all the time then one night a real dj who was on the circuit said let me hear you then and he laughed . he went on to explain about beats and bars ( matching them ) and as soon as he told me that was it I was even more hooked on mixing . I then got a booking in Sutton Coldfield ( rosies bar ) where they had technics 1210s and it was a whole new experience . I did a few radio shows on smooth fm ( pirate radio ) I then got asked to join the West mids most rated pirate radio stations SILK CITY FM and was on there for 14 years ( on and off) before I joined my new home BSR ....

What Are Your Goals As A DJ?: my goals at to keep doing my radio and get a few bookings here and there . mixing is my stress release / hobby . I enjoy it to much .

What Influences You?

What Have You Done, In Terms Of Gigs Or Projects - Birmingham based . forme bar ( All day party ) Dome 2 ( club silk experience ) Club air ( club silk experience - Funky bassline ) Oc's after party

Libertys nightclub ( special events Custard factory (Afro dizzy scratch) Rosies bar (sunday nights) Decades ( Friday & Saturday Mornings ) Premonition Hillbillies Type 3 ?? A few more I cant remember the names ?? Underground blues parties The Hampton ( hockley) Midland Tavern ( nechells ) Kato st ( nechells ) system night club Finch rd ( Lozzells ) Midland area Studio 45 ( Walsall / weekly event ) Religion Walsall WS1 Revoluti on (Walsall)Equator bar ( Walsall ) .

What Are You Currently Doing Now In Terms Of Residencies Or Other Projects? -I plan on doing the same until my Hands and ears do not work ...