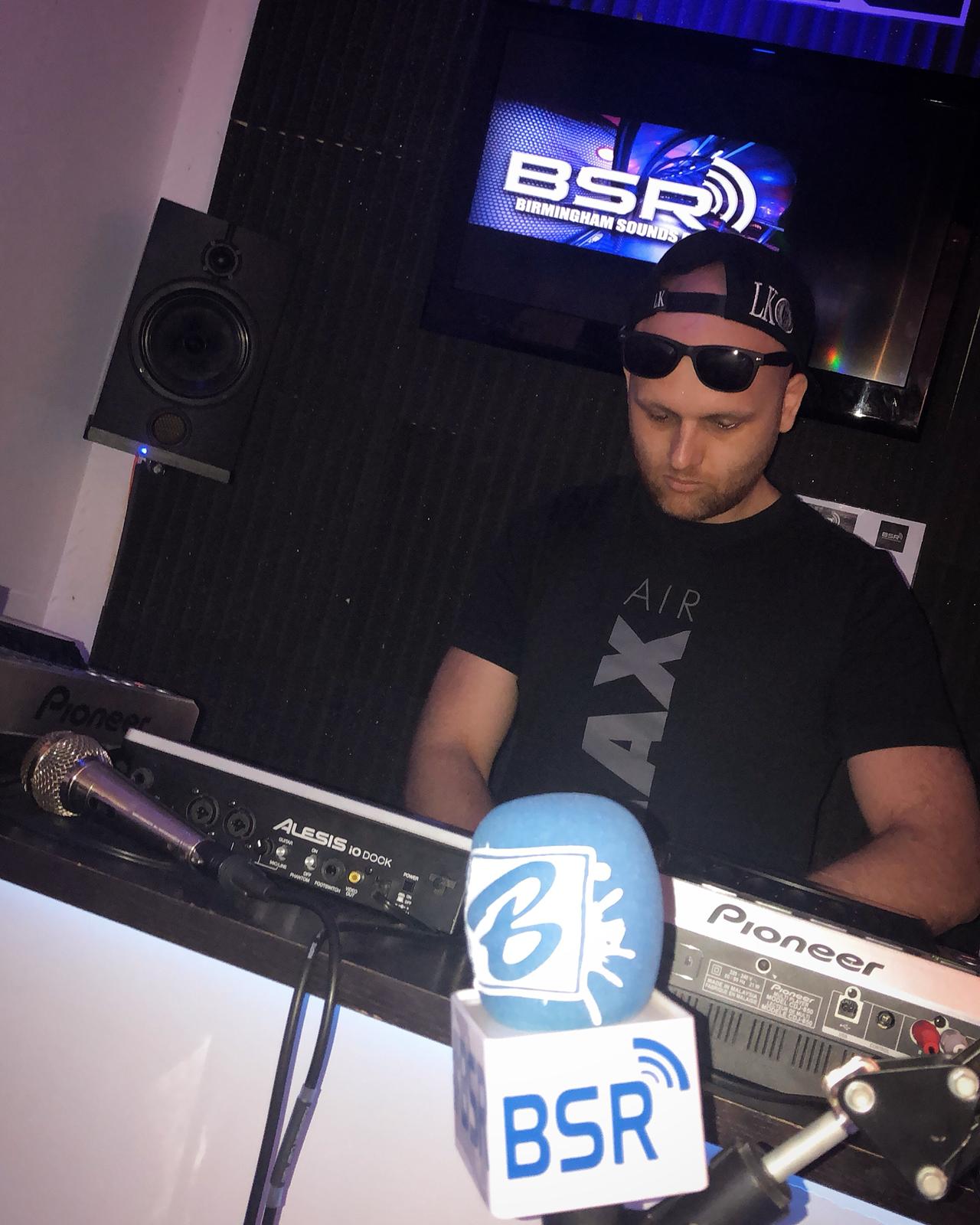 DJ/MC/Host Name: BARNZY AKA BZ
Booking Email: Djbarnzy@live.co.uk
Show Name: I currently don't hold a regular show on BSR but more time can you catch me on ''THE BIG SHOW'' with my music brothers Armstrong & Vibez.
Show Day / Time: Sunday 6pm - 8pm [THE BIG SHOW]
Show Genre(s): UK GARAGE / GRIME / HOUSE / FUNKY / JUNGLE / REGGAE
Where Are You From? 0121 Big Bad Birmingham
How Did You Start DJing? Or What Led You To Want To Be A DJ: I learned how to Dj/Mc about 20 years ago, I was massively influenced by my parents who use to play music 24/7 at home, I started off just playing around with my parents vinyls when they was out lol, various different old school 10'' & 12'' vinyls, reggae dubz, we only had 1 deck at the time, was part of our 'Hi Fi & separates'
i remember every weekend catching the bus in to town and going to places like use 'Summit' and HTFR and spend most the day there just listening to tunes....Fast forward a few years to when I first brought a pair of decks, Gemini Belt drives, my moms selection use to get rinsed lol, I use to practice mixing all day and all night mixing the accapellas over the dubz until it got to the stage where I would just chat the lyrics myself over the Dubz because my mixing was terrible HA. What do you know about chatting lyrics through your headphones and using it as a mic. That's my era lol....Playing all sorts of genres and mixing it up.
The very first vinyl I bought was Snoop Doggy Dog Gin & Juice from HMV wasn't long after this I start listening to 'Garage' music...........To be Continued.
What Are Your Goals As A DJ? Tbf I don't have any. I just love Music and love mixing. I try to be different from everybody else and bring a vibe that nobody else does, whether that is through mixing or hosting.
What Influences You? Over the years I'd say The DJ God DJ EZ and Heartless Crew. Also love all the reggae Sunsplash clashes.